Uterine fibroids affect over 70% of Black women, globally.  This is a critical issue that goes unlooked in our communities and healthcare systems

.
To activate solutions, this December, Travel Deeper Inc. will host  "A Journey to Womb Wealth and Wellness."  The event is an onsite activation, part of a year-long Fibroid Awareness Campaign, focused on connecting Black women across the global diaspora and raising awareness about women's health.
Patrons can expect:
Connection: Meet and engage with other women, share stories and discuss how they are advocating for their bodies, and prioritizing their peace of mind.
Information: You will learn how womb health impacts Black women's lives, particularly, and develop the skills to advocate for yourself with healthcare professionals.
Restoration: Sharpen skills to care for your mind, body, and soul through holistic methods and learn about natural medicine alternatives.
Tickets come with special wellness gifts and lunch. 
RSVP, secure your spot and join a community that values profound exploration, self-care, and collective well-being! 
For more information about the event and campaign, visit www.traveldeeeperinc.com. 
For questions about the event or partnership opportunities, contact us: 
Email:  info@traveldeeperinc.com 
Phone: 020 206 1746
WhatsApp: +12679738667
Connecting Black Women WorldWide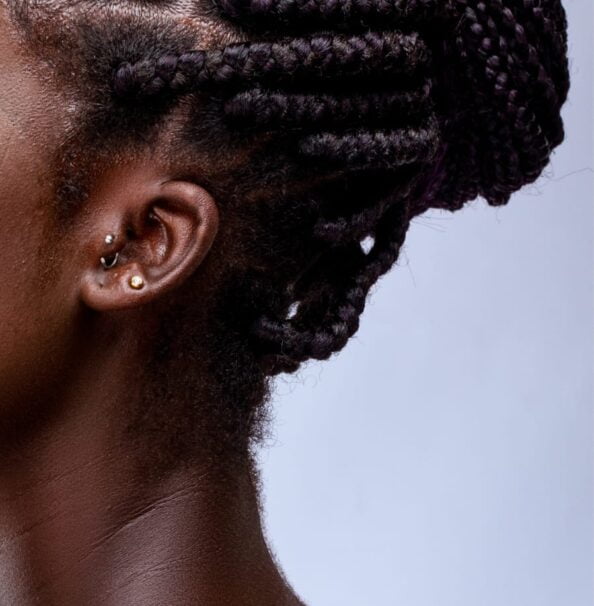 Fibroid Awareness Campaign 
We know from African tradition that storytelling is power. For generations it has been a foundation of our culture on the continent and throughout the diaspora. As women, it is critical for us to own the narrative around our wombs, share with our sisters, daughters, mothers and learn from one another.
Join us as we travel internally starting with the Womb. Travel Deeper presents "A Journey to Womb Wealth," a year-long initiative focusing on Fibroid Awareness and Healing. 
We are inviting Black women globally to travel  internally, with us, as we embark on a journey of education, inspiration, and healing.
Our Goals: 
Increase awareness about Fibroids and womb wellness through story telling

Promote early detection as a systemic solution to increase global awareness amongst health institutions/policy makers 

Increase the number of fibroid screenings amongst Black women 

Inform and educate women on how to better advocate for themselves in medical settings  

Share resources that promote holistic healing
A Call To Action
Advocate for fibroid screening at your next OBGYN/ healthcare provider check-up. Share your story with the hashtag  #MyWombWealthAction. 

Post your fibroid story and the steps you took to find solutions with the hashtag #MyWombWealthAction. 
LIVE conversation on Womb Wealth
Thank you, Phyllis (@fibroidqueen on Instagram), for your sisterhood and kicking off our first LIVE conversation on Womb Wealth, Fibroid Awareness, and Healing. Watch the conversation here!
ICYMI Phyllis dropped some incredible gems and words to live by. She shared 3 things she learned from her journey of helping women shrink and eliminate fibroids and achieve holistic wellness.
💎 Mental Health/PositiveThinking: Practice intentional grounding and be ever mindful of how you think and what you think.
💎 Nutrition: It matters what you eat and feed your body. There isn't a one size fits all "diet" plan, so one must take an individualized approach that accounts for genetics and history.
💎 Movement: Get moving. It's important to recognize that there are particular exercises designed to eliminate toxins and relieve stress. She stressed an individualized approach and embracing a variety of exercise types, from yoga to pilates to walking and stretching.
Be sure to follow @fibroidqueen for more dope knowledge on how you achieve womb wellness!